Description
Add the superior functionality and tools specific to your industry be it manufacturers, wholesalers, contractors and retailers with Intuit QuickBooks Enterprise Platinum Annual Edition. QuickBooks Platinum includes all the features in both Gold and Silver editions. Annual editions do not come with a hosting option, but has the same trusted desktop capabilities your are used to.
The QuickBooks Enterprise Platinum Annual Subscription can scale up to 30 users that give you room for your business growth.
Advanced Reporting
Advanced Inventory
Advanced Pricing
QuickBooks Enhanced Payroll
Automatic Product Upgrades
Online backup of all your critical data.
14 different out-of-the-box User Roles to get you started immediately.
Add and track up to a million items including customers, vendors, inventory SKUs and more.

Choose an Industry Edition that fits your business needs – contractor, manufacturing, retail and wholesale organizations, and nonprofits.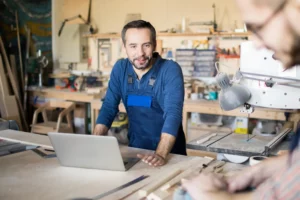 Desktop Enterprise Software 
QuickBooks Priority Circle 24/7 Support
Connect to US-based Customer Service Experts
 Advanced Reporting
Advanced Pricing
Advanced Inventory
QuickBooks Enhanced Payroll
Online backup data storage and recovery
Automatic QuickBooks product upgrades
Access to on-demand, online QuickBooks training
60 Day Money Back Guarantee
Why QuickBooks Enterprise Platinum?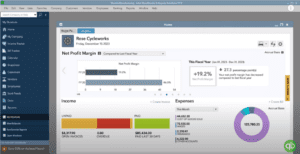 Intuit QuickBooks Enterprise Platinum has over 200 in-built customizable reporting templates. Leverage the power of data, by analyzing and monitoring key performance metrics that matter to you and your business the most. 
Build custom reports by combining multiple company files to get a single dashboard view of your business data. The QuickBooks Enterprise 2021 offers the best-in-class reporting tools.
Enhanced Payroll by QuickBooks
An ideal solution if you prefer to manage your payroll in-house but need help with automating your employee payments, paying payroll taxes, and e-filing federal and state taxes forms for full-time, part-time and contract employees.   
QuickBooks Enhanced Payroll lets you issue instant paychecks and even free direct deposits to your W2 and 1099 employees. While doing so, it automatically calculates your payroll taxes and completes federal (IRS) and state tax forms. You could also e-file your taxes including W-2 Year-ends, print W-2 forms for your employees within the Enhanced Payroll module.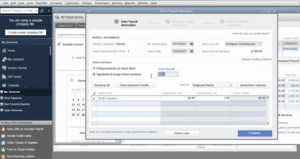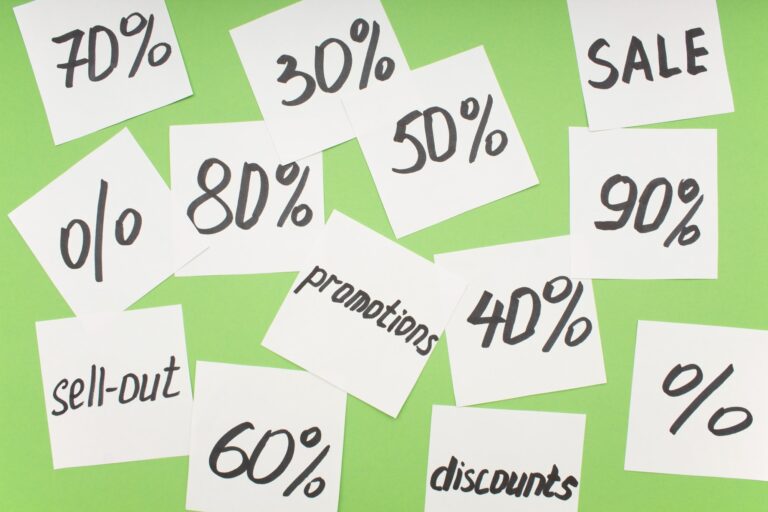 Available only on the U.S. version and exclusive to QuickBooks Enterprise Platinum customers, Advanced Pricing is a must have feature if your business offers dynamic pricing such as seasonal promotions, discounts, bulk or wholesale pricing, special rates for high-value or loyal customers, among others. Keep your customers happy and help your sales teams close more business.
QuickBooks Advanced Pricing allows you to automate your pricing strategy. Set rules in advance to prepare for a sale or offer discounts to certain customers or map pricing with quantity purchased and more. Take the guesswork out of every sale and secure your margins.
Included in your Enterprise Platinum Package is the feature-rich QuickBooks Advanced Inventory module. Get a bird's eye view of your inventory across multiple locations with real-time updates directly into your QuickBooks Enterprise dashboard. Implement average costing or FIFO and stay on top of your inventory costs without the need for additional softwares.
Speed up your order process by tracking items using barcode scanning, bin location, serial number or even lot numbers. Automate reorder points, create repeat purchase orders with a single click.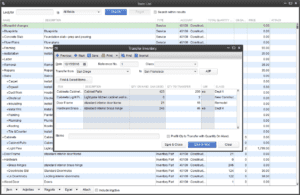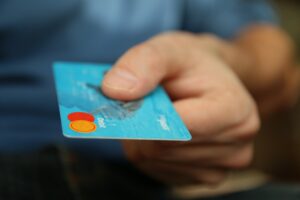 Preferred Credit Card Processing Rates
QuickBooks Payments which is included in the QuickBooks Enterprise Platinum Subscription speeds up your payments and receivables process. Embedded payment link within your invoice enables a customer to click-and-pay directly with a credit card or a bank transfer. What's more, QuickBooks Payments gives you preferential rates on merchant processing fees.
Payments deposited to your bank account is automatically added, matched and recorded in to QuickBooks Enterprise, reducing administrative time, increasing efficiency and productivity.
Seamless App Integrations
Third-party Apps are increasingly important for businesses today. May popular apps such as Paypal, Dext (formerly Receipt Bank), Salesforce CRM, Expensify, Stripe, AMEX and 650 popular business apps that fulfill critical functions essential to operations.
The updated QuickBooks Enterprise 2021 version has improved web connectors that reduces time-to-integrate and makes adding third-party apps to the QuickBooks system a breeze. Moreover, the integrations are seamless and reduce duplicate or manual entries across apps.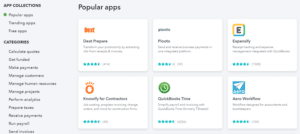 Get the most out of your QuickBooks Enterprise Platinum Subscription
Why SaaS Direct is the trusted-source for over 10K customers?
SaaS Direct is an award-winning top reseller of QuickBooks Enterprise products supporting over 11,000 customers across the US, Canada, Singapore and Dubai. Our solutions team of accountants and technology professionals work closely with clients like you to solve their accounting and software challenges. Our mission is to optimize one of your most critical business software – accounting to enhance business efficiencies, productivity and profitability.  
Our clients love us because we deliver results consistently, offer a superior customer experience and resolve business roadblocks.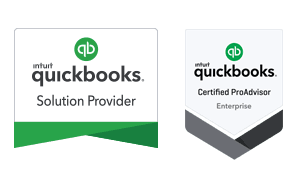 Robust technology partnerships that enable SaaS Direct to be a true one-stop-solution for our clients
Experts 1,000+ rapid and high-precision data migrations from popular accounting products like Sage, NetSuite, Intacct among others to QuickBooks 
Customizations and Integrations with essential third-party apps 
Personalized customer support via chat, phone or email
Priority access to our team of accountants and technology experts 
One-to-One training sessions for optimal product use 
Not sure if QuickBooks Enterprise Platinum is right for your business?
Talk to one of our QuickBooks Pro-Advisors to help you choose.
Enjoy an exclusive demo for any QuickBooks Enterprise for your business. Explore how QuickBooks helps you manage your sales, inventory, tracking, reporting, and much more. All while saving you lots of time, efforts, and costs. 
Intuit QuickBooks Enterprise Popular Features
What Our Customers Are Saying
The original shopping experience went well and then when I realized that I had mistakenly ordered the wrong version of my desired product, I was assisted to correct the error and supported through the transaction. Thank you
Easy access to order along with website design was supportive with suggestions for my needs and able to purchase exactly the product that I needed
The service was exactly what was described on their product page, and they were even able to deliver on it early! More than satisfied with the turnaround time given the COVID situation.
My phone call with pre purchase questions was answered promptly and agent was very friendly and knowledgeable. Checkout was prompt and accurate.