Based in Las Vegas, Nevada, SaaS Direct is a professional services firm that provides a vast range of business services and solutions. SaaS Direct was founded in 2016 and has seen strong growth since its inception. SaaS Direct is an Intuit Solution's Partner.
SaaS Direct offers services for small to medium businesses including advisory services, CFO services, bookkeeping, Technical and financial systems consulting. SaaS Direct offers expert QuickBooks oriented services including consulting, development, integration, data conversion, training, support, and more.
Our team has the knowledge and experience you can rely on. Get help with finding, implementing and optimizing the right solution for your business. SaaS Direct is an authorized reseller for Intuit, Bill.com, Plooto, Gusto, Hubdoc, and many more.
SaaS Direct has offices in Las Vegas, Nevada, Vancouver, British Columbia, Singapore and Dubai.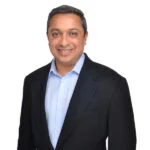 Nav S. Sandhu, Founder & CEO
Nav Sandhu is the founder and CEO of SaaS Direct.

He spent 18 years in the finance industry, building, deploying and operating high-performance financial trading systems. In 2016, Nav decided to launch SaaS Direct to help companies focus on their business by providing bookkeeping, tax and CFO Services for growing businesses.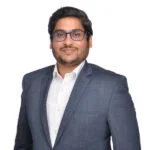 Pratheesh Nair, Head of Growth
Pratheesh Nair is a Chartered Marketer with 16+ years in SaaS growth marketing, designing successful GTM strategies for B2B/B2C marketplaces and demand generation. He is passionate about empowering SMBs and have worked in nurturing partnerships, loyalty programs and communities.

Pratheesh heads growth marketing at SaaS Direct.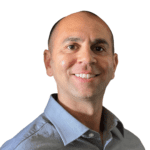 Mike Graff, Director of Sales
Mike Graff was a founding member of the United States Space Force and a veteran of the United States Air Force. Mike's last military assignment was to establish the Space Force's national talent acquisition program and set the course of recruiting operations for decades to come. As a retired lieutenant colonel, Mike joined SaaS Direct through the Hiring our Heroes corporate fellowship program, a US Chamber of Commerce collaboration with the Department of Defense Skill Bridge veteran's transition initiative.

With over 21 years of experience, Mike brings a wealth of knowledge, strategic insights and determination as he leads the Sales Operations at SaaS Direct. As a transformational leader, he is a proponent of data-driven decision making, and instrume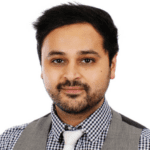 Tal Sethi, Client Success Manager
Tal has spent the past 15+ years building relationships and navigating the differentiating needs of senior stakeholders. He focuses on building relationships through a consultative approach to design bespoke solutions for his clients. Being client centric he is passionate about helping businesses overcome challenges and fostering positive long-term relationships.

Tal is well travelled having visited 16 countries and working in 11 of them. He enjoys experiencing different cultures and loves connecting with people from different walks of life.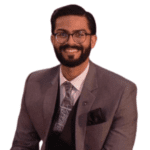 Muzammil Shaikh, Digital Marketing Specialist
Muzammil is an experienced and passionate digital marketer with over 6 years of experience in launching successful campaigns for a variety of brand. He has a background in advertising agencies, which has given him the ability to understand client communication, build communities, and scale brands across multiple digital platforms.

As a Digital Marketing Specialist at SaaS Direct, Muzammil develops, manages, and implements all marketing campaigns through digital channels in accordance with the Head of Growth. In his free time, he is a dedicated new dad, fitness enthusiast, and highly motivated individual who brings positive energy to the team at the office.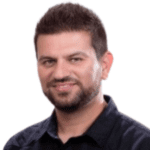 Stev Rubio, Intuit Cloud Solutions
Based in Tucson AZ, Stev joined Intuit in 2004 by working with internal Quickbooks telesales teams, and moved into POS telesales and ultimately the QSP channel in 2012. Aside from a tour with the US Navy, Stev has been in sales his entire professional life.

His experience in the automotive industry, finance and insurance, and managing locally owned businesses has given Stev a well-informed perspective on the needs of varying industries, allowing him to be a high value resource to SaaS Direct.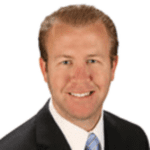 Noah Raney, Intuit Payroll Partner Solutions
Noah is our dedicated Payroll Partner Development Manager who can help you find the right payroll solution for you and your business. He is well versed in all of the QuickBooks platforms being desktop/online/standalone and payroll has been his world since joining Intuit 13 years ago.

Whether you are looking for ways to save on time, reduce inflated payroll costs or just get setup with the best discounts, he is here to help.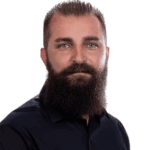 Joe Yalinkatian, Intuit Payment Solutions
Senior Partner Development Manager with Intuit Payment Solutions. He has been working for Intuit Payment Solutions for over 18 years.

Joe handles all of our merchant account needs, including processing in QuickBooks Financial Software, QuickBooks POS, Gift Card Solutions, Mobile Processing Solutions (GoPayment, cellular phone solutions), E-Invoicing Solutions, and Check Processing Solutions. He has great offers available exclusively for SaaS Direct clients and provides no-cost analysis check-up on the merchant service health of your business.