Description
Intuit QuickBooks Enterprise Silver Edition is a powerful and efficient accounting software solution for a small thriving business that manages their own payroll.
The QuickBooks Enterprise Silver Monthly Subscription can scale rapidly up to 30 users. It comes with functionalities that protect and help scale your business
Advanced Reporting
Automatic Product Upgrades
Online backup of all your critical data.
14 different out-of-the-box User Roles to get you started immediately.
Add and track up to a million items including customers, vendors, inventory SKUs and more.
Choose an Industry Edition that fits your business needs – contractor, manufacturing, retail and wholesale organizations, and nonprofits.
Easy-to-use QuickBooks functionalities that you are familiar with, to track sales, manage your books and get insights to your business data.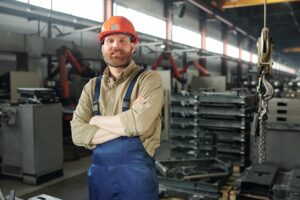 Desktop Enterprise Software 
QuickBooks Priority Circle 24/7 Support
Connect to US-based Customer Service Experts
 Advanced Reporting
Online backup data storage and recovery
Automatic QuickBooks product upgrades
Access to on-demand, online QuickBooks training
60 Day Money Back Guarantee
Why QuickBooks Enterprise Silver with Hosting?
QuickBooks Cloud Hosting for Enterprise
Intuit QuickBooks Desktop Enterprise can be hosted on the secure cloud hosting environment powered by Intuit instead of a local desktop in your office. Cloud Hosting allows you to access QuickBooks Enterprise from any device – laptop, mobile, tablet, from anywhere, any time. With advanced permission rights, you control access to your data at all times. All connections are secured by state-of-the-art encryption and monitoring systems that safeguard your company data 24/7 reducing your IT burden tremendously.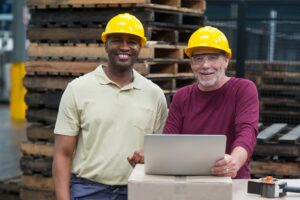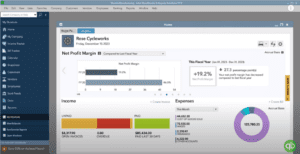 Uncover the hidden potential within your business with over 200 built-in reports, with powerful customization tools, makes Intuit QuickBooks Enterprise Silver the best profit companion. Leverage the power of data, by analyzing and monitoring key performance metrics that matter to you and your business the most.
The QuickBooks Enterprise 2021 comes with one of the most flexible and powerful reporting tool till date. You can also combine and view multiple company files to create custom reports.
Third-party Apps are increasingly important for businesses today. May popular apps such as Paypal, Dext (formerly Receipt Bank), Salesforce CRM, Expensify, Stripe, AMEX and 650 popular business apps that fulfill critical functions essential to operations.
The updated QuickBooks Enterprise 2021 version has improved web connectors that reduces time-to-integrate and makes adding third-party apps to the QuickBooks system a breeze. Moreover, the integrations are seamless and reduce duplicate or manual entries across apps.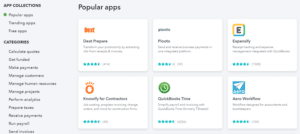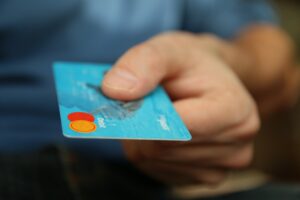 Preferred Credit Card Processing Rates
QuickBooks Payments which is included in the QuickBooks Enterprise Silver Subscription speeds up your payments and receivables process. Embedded payment link within your invoice enables a customer to click-and-pay directly with a credit card or a bank transfer. What's more, QuickBooks Payments gives you preferential rates on merchant processing fees.
 Payments deposited to your bank account is automatically added, matched and recorded in to QuickBooks Enterprise, reducing administrative time, increasing efficiency and productivity. 
Get the most out of your QuickBooks Enterprise Silver Subscription
Why SaaS Direct is the trusted-source for over 10K customers?
SaaS Direct is one of the world's leading QuickBooks Solutions Provider with over 11,000 customers. As Intuit's top Enterprise Solution Partner, we possess the team, the depth and breadth of product knowledge, a keen understanding of product fit, and the technical know-how to maximize your QuickBooks accounting software productivity.
We work with businesses of all sizes across industries and regions. We have built rapid toolkits and standardized processes to deliver consistent, timely and reliable outcomes. Our customers rely on us to make informed decisions regarding accounting and business management software.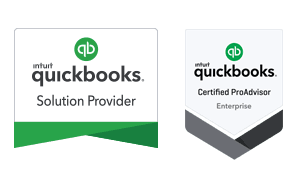 Robust technology partnerships that enable SaaS Direct to be a true one-stop-solution for our clients
Experts 1,000+ rapid and high-precision data migrations from popular accounting products like Sage, NetSuite among others to QuickBooks
Customizations and Integrations with essential third-party apps
Personalized customer support via chat, phone or email
Priority access to our team of accountants and technology experts
One-to-One training sessions for optimal product use
Not sure if QuickBooks Enterprise Silver is right for you?
Talk to one of our QuickBooks Pro-Advisors to help you choose.
Intuit QuickBooks Enterprise Popular Features
What Our Customers Are Saying
'Human Aspect'
"I purchased digital software on a weekend and had trouble with the download. I made a frantic call, leaving a message, as I was under deadline, but saw that I was outside of office hours. I managed to navigate to a different way to access the download link, which thankfully worked for me. Then I received a return call from a representative, not even an hour later, who followed up on my message, and wanted to make sure the product got installed. This was above and beyond for me, and would have saved the day. It was this that gave a very "human" aspect to the company that will have me purchasing from them again. Thank you for your exceptional customer service!"
'Ordering Made Simple'
"SaaS Direct made ordering simple. They provided good advice on what best suited my needs, offered a great price and delivered what I ordered quickly."
'Better than buying direct from Intuit'
"Absolutely wonderful response time and download was immediate after payment. Also, the price was a lot better than going direct to Intuit."