Description
Intuit QuickBooks Enterprise Gold Edition comes with the functionalities of Enterprise Silver with additional features that allow you to manage tax payments and filings, automate employee salaries, and an easy option to streamline payroll. 
The QuickBooks Enterprise Gold Monthly Subscription can scale up to 30 users that give you room for your business growth. 
Advanced Reporting
Enhanced Payroll 
Automatic Product Upgrades
Online backup of all your critical data.
14 different out-of-the-box User Roles to get you started immediately.
Add and track up to a million items including customers, vendors, inventory SKUs and more.

Choose an Industry Edition that fits your business needs – contractor, manufacturing, retail and wholesale organizations, and nonprofits.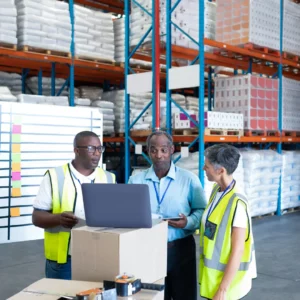 Desktop Enterprise Software 
QuickBooks Priority Circle 24/7 Support
Connect to US-based Customer Service Experts
 Advanced Reporting
QuickBooks Enhanced Payroll
Online backup data storage and recovery
Automatic QuickBooks product upgrades
Access to on-demand, online QuickBooks training
60 Day Money Back Guarantee
Why QuickBooks Enterprise Gold with Hosting?
QuickBooks Cloud Hosting for Enterprise
Intuit QuickBooks Desktop Enterprise can be hosted on the secure cloud hosting environment powered by Intuit instead of a local desktop in your office. Cloud Hosting allows you to access QuickBooks Enterprise from any device – laptop, mobile, tablet, from anywhere, any time. With advanced permission rights, you control access to your data at all times. All connections are secured by state-of-the-art encryption and monitoring systems that safeguard your company data 24/7 reducing your IT burden tremendously.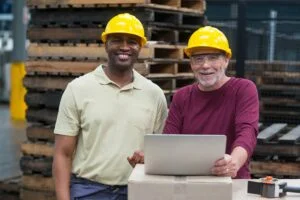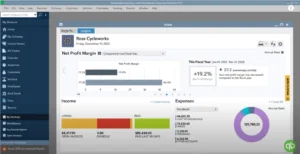 Intuit QuickBooks Enterprise Gold has over 200 in-built customizable reporting templates. Leverage the power of data, by analyzing and monitoring key performance metrics that matter to you and your business the most. 
Build custom reports by combining multiple company files to get a single dashboard view of your business data. The QuickBooks Enterprise 2021 offers the best-in-class reporting tools.
Enhanced Payroll by QuickBooks
An ideal solution if you prefer to manage your payroll in-house but need help with automating your employee payments, paying payroll taxes, and e-filing federal and state taxes forms for full-time, part-time and contract employees.   
QuickBooks Enhanced Payroll lets you issue instant paychecks and even free direct deposits to your W2 and 1099 employees. While doing so, it automatically calculates your payroll taxes and completes federal (IRS) and state tax forms. You could also e-file your taxes including W-2 Year-ends, print W-2 forms for your employees within the Enhanced Payroll module.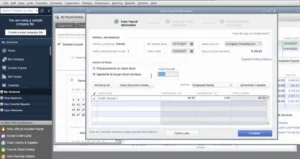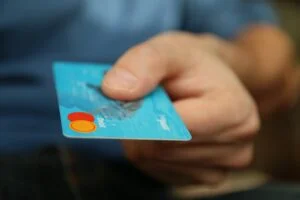 Preferred Credit Card Processing Rates
QuickBooks Payments which is included in the QuickBooks Enterprise Gold Subscription speeds up your payments and receivables process. Embedded payment link within your invoice enables a customer to click-and-pay directly with a credit card or a bank transfer. What's more, QuickBooks Payments gives you preferential rates on merchant processing fees.
Payments deposited to your bank account is automatically added, matched and recorded in to QuickBooks Enterprise, reducing administrative time, increasing efficiency and productivity.
Third-party Apps are increasingly important for businesses today. May popular apps such as Paypal, Dext (formerly Receipt Bank), Salesforce CRM, Expensify, Stripe, AMEX and 650 popular business apps that fulfill critical functions essential to operations.
The updated QuickBooks Enterprise 2021 version has improved web connectors that reduces time-to-integrate and makes adding third-party apps to the QuickBooks system a breeze. Moreover, the integrations are seamless and reduce duplicate or manual entries across apps.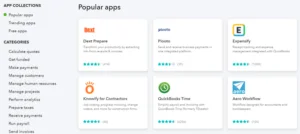 Get the most out of your QuickBooks Enterprise Gold Subscription
Why SaaS Direct is the trusted-source for over 10K customers?
SaaS Direct is one of the world's largest seller of QuickBooks Enterprise products with a keen understanding of product-fit and solutions that add to the profitability of our customers. Our team of accountants and engineers possess the depth and breadth of product knowledge and the technical know-how to maximize your QuickBooks accounting software productivity.
Our customers include brick & mortar stores, warehouses & distribution centers, manufacturers, pharmacies, constructors, trade shops, technology firms, professional services, and more. We are a client-favorite due to the superior customer service and customized solutions we offer.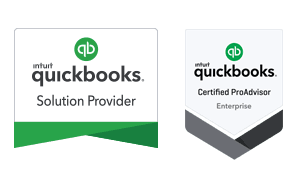 Robust technology partnerships that enable SaaS Direct to be a true one-stop-solution for our clients
Experts 1,000+ rapid and high-precision data migrations from popular accounting products like Sage, NetSuite among others to QuickBooks
Customizations and Integrations with essential third-party apps
Personalized customer support via chat, phone or email
Priority access to our team of accountants and technology experts
One-to-One training sessions for optimal product use
Not sure if QuickBooks Enterprise Gold is right for your business?
Talk to one of our QuickBooks Pro-Advisors to help you choose.
Intuit QuickBooks Enterprise Popular Features
What Our Customers Are Saying
100 % Satisfaction, we will definetely consider Saas Direct for our future Purchase as well.
Very easy to work with. Answered all questions quickly. Received download almost immediately after payment went thru
It was the best price for the product purchased with several options of the format I preferred. The transaction was seamless. Thank you!
Absolutely wonderful response time and download was immediate after payment. Also, the price was a lot better than going direct to Intuit.