SMB Cloud Bookkeeping Experts
Is everything running perfectly with your bookkeeping? Is your data entry flawless and error-free in your double-entry system?
How about your understanding of that data? Is the way you use your bookkeeping service working perfectly? Probably not.
SaaS Direct understands every bookkeeping issue under the sun, because we've seen it all. Our team of expert is trained to develop and implement the right bookkeeping systems quickly and effectively. 
Our advantage is our incredible relationship with Intuit, for which we are an Executive Partner. That means we leverage the best technology, at the best prices to deliver a highly streamlined, up-to-date, competitive bookkeeping service. Our solutions are always the newest and most powerful. Our 15,000+ customers trust us to handle their bookkeeping and accounting software, so they can spend less time managing their book and drowning in data entry. 
Do more with your time, and keep more money in your pocket.
Hassle-free, error-free, accurate, bookkeeping delivered.
Books Clean Up
Historical data clean up to ensure your financial books are up-to-date, error-free, reconciled, categorized, balanced and audit-ready to the present date.
Monthly Entries
Ongoing bookkeeping services with monthly or quarterly journal entries, expense tracking, invoice management and credit card/bank reconciliations.
Managed AP/AR
Streamlined invoicing - payments and receivables, recording, reconciliation, ledger entries and accurate expense categorization. Get paid quicker.
Advisory Services
Get financial insights from Industry & Subject Matter Experts, On-demand partial CFO services to plan your business growth and financial stability.
Process Automation
Don't let your administrative costs overwhelm your business. Add smart automated workflows without breaking the bank. Simplify your book entries and processes.
Financial Reporting
Reading financial statements isn't easy. Access a visual reporting dashboard that makes sense and highlights key areas that need your immediate attention.
Our bookkeeping services are modular and flexible, allowing you to choose the plan that fits your business growth and needs.
We work with you one-on-one to get the right bookkeeping solutions and services for YOUR business in place. Our service helps you track growth by maintaining clear, accurate, up-to-date financial statements and detailed, easy-to-understand reports as part of our hassle-free cloud bookkeeping services.
Data Migration Services
Move Out Of Legacy Software
Our data migration experts can help you move from legacy accounting software to a modern, cloud, or intuitive SaaS solution that adapts to your changing business demands. The perfect complement to your bookkeeping services. Talk to our experts now to get a free quote.
Experts in migration of all major accounting platforms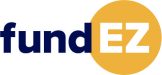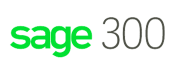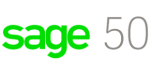 What Clients Say About Us
"Quickbooks loaded quickly and easily and all the old files from 2014 version were easily imported so only took a few moments to ,make the switch."
"The staff at SaaS Direct is very knowledgeable, they were able to help me purchase software and data migration. One stop shop."
"Helped us clean up our historical data going back 11 years. Transparent and clear communications. Great support."
Ask for your Free QuickBooks Online Subscription
Switch to Cloud Bookkeeping and start enjoying special Member benefits